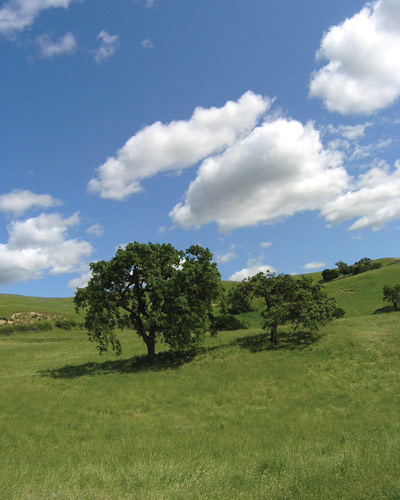 Estrella Associates has been involved in a wide variety of construction and development projects in Paso Robles, California over the past 36 years. Some of our projects include:
River Oaks
A 200-acre master planned community comprised of seven residential neighborhoods with 532 homes, a golf course and restaurant, a K-5 elementary school and a LEED pre-certified neighborhood commercial center. There are also miles of trails and open space to encourage enjoyment of the natural beauty surrounding the community.
River Oaks Center
This innovative 20,000 square foot retail center was the first commercial building in San Luis Obispo County to receive a Gold Pre-Certification from the US Green Building Council's Leadership in Energy and Environmental Design Core & Shell (LEED-CS) Green Building rating system which promotes a whole-building approach to sustainability. River Oaks Center consists of two buildings with a combined total of 50,000 square feet of floor space. The potential uses of the remaining 'to be built" 30,000 square feet include a gourmet grocery store, office/commercial space, coffee house, deli and other neighborhood services. Paso Robles Chamber of Commerce honored River Oaks Center with the 2009 Beautification of the Year Award.
Traditions
This is a 55-and-better age-restricted community of 210 homes. Construction began in 2003 and the final phase of the site development was completed in January 2006. Centex Homes participated in the construction of homes designed by Estrella Associates.
Traditions at River Oaks was recognized by the National Association of Home Builders in 2002 as the "Best on the Boards" active adult community under 500 homes and again in 2009 as the "best Community Center" under 8,000 square feet. (check the dates and numerical references)
 The Cottages at River Oaks
A gated neighborhood of 90 energy efficient homes. Sixty homes are built to the EnergyStar® and Comfort Wise energy efficient standards and 30 homes are built using the innovative, energy efficient Insulated Concrete Form (ICF) construction process.
River Oaks Golf Course
Designed as a one-of-a-kind course by Rudy Duran and Gary Wishon, River Oaks Golf Course is the first six-hole "Player Development" course in the nation. The Par-19 course, which opened in 2004, has three tees for each hole with different angles of approach to the green, which is ideal for golfers practicing their short game, allowing players to choose their own level of play. Estrella Associates also built a clubhouse/restaurant and pro shop.
 River Oaks Hot Springs Spa 
In an environment of unparalleled beauty, pampering and relaxation, you'll reach greater levels of balance and individual awareness with innovative therapeutic massages, energy healing and skin care tailored to meet your personal requirements. Experience the exceptional services of River Oaks Hot Springs Spa in the intimate setting of a cozy fireside lobby, private indoor and outdoor hillside geo-thermal mineral tubs and elegant surroundings.
Almond Springs Estates
This neighborhood has 29 one-acre, single-family home sites and two three-acre multi-family zoned lots.
 The Summit at Rolling Hills
An 81-lot development of half-acre home sites.
Tract 2214
Tract Map entitlements for a 90-unit, single family detached and small lot planned development.
The "Talk Shop" Building
The historical building on 12th Street in downtown Paso Robles required a complete renovation of electrical and plumbing, as well as some framing and other upgrades. New offices were also added to the original building.